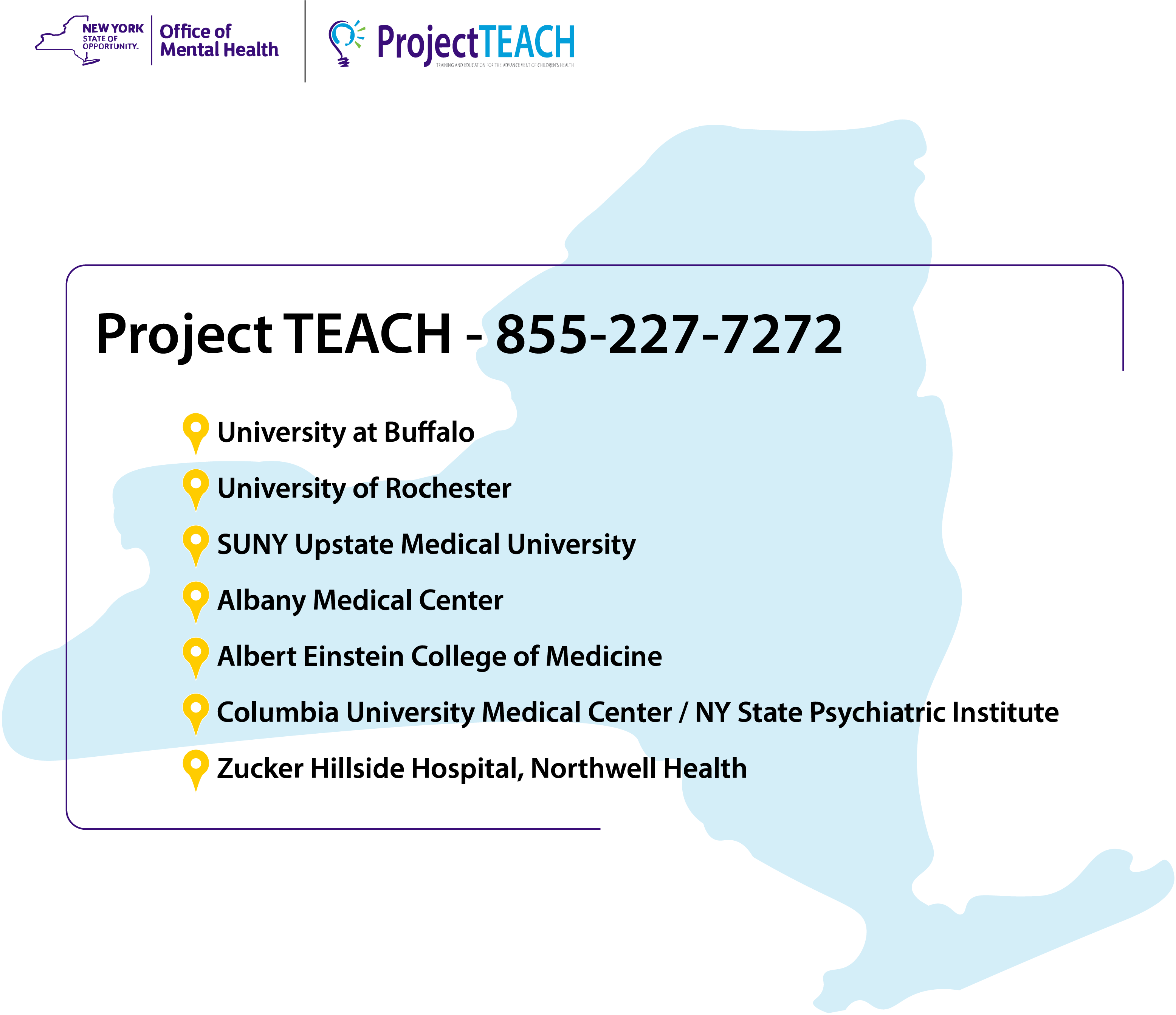 Project TEACH is free for all pediatric primary care clinicians and Ob/Gyns and other primary care clinicians treating women with maternal mental health concerns. Pediatricians, family physicians, Ob/GYNs, internists, psychiatrists and nurse practitioners are encouraged to call.
Call us at 855-227-7272
Telephone Consultations
Project TEACH allows primary care providers to speak directly with child and adolescent psychiatrists and/or reproductive psychiatrists. Ask questions, discuss cases, review treatment options, or obtain referral assistance. Whatever you need to support your ability to manage your patients.
Face-to-Face Consultations
You can request face-to-face (or telehealth) consultations with one of our child and adolescent psychiatrists for the children and families in your practice. Consultations will be scheduled within 2 weeks and a written report promptly sent to your office.
Click Here To Request Consult
If your office would like to offer consultations via videoconference, our Project TEACH hub site teams can work with you to make this service available. It's an option for families that live more than one hour from the consulting psychiatrist or have limited access to transportation.
It is our expectation that face-to-face consultations will occur within two weeks of your requests. All face-to-face consultations are followed by written reports to the referring prescriber(s) within 48 hours.